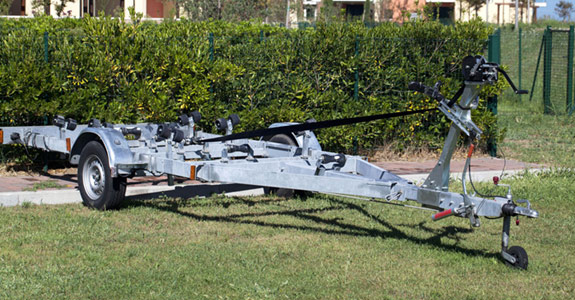 Trailers and boats come in every shape, size and purpose. At J & J Boat & Trailer Supply, we know this and carry an extensive line of parts and equipment to service any type.
From boat to trailer parts in Louisville, KY, we will have what you need—and, if we don't, we will custom order it for you. Stop by our storefront and you will quickly understand why we are the premier supplier of boat and trailer parts in Louisville, KY. Our services include:
Trailer and boat parts: The way our company has set itself apart for so many years is being offering our customers a one-stop-shop for all of their trailer parts and supplies. We have parts and equipment for boat and auto trailers, horse trailers and utility trailers in Louisville, KY. It doesn't matter what kind of boat you have or if it is several years old; we will make sure your trailer or boat gets outfitted with the right equipment.
Boat and trailer repair: Trailers and boats take on a lot of work and, between the strain and the elements, parts do wear and break. Let us repair your trailer or boat with our expert mechanics. We understand all styles of trailers and boats and will be able to customize our repairs to get you out the door and back on the road or water. Our prices are affordable and our service is fast for any trailer repair in Louisville, KY.
Trailer construction: When you need construction on a custom trailer, come to us and we can help build and outfit it to be in top condition.
We carry the following brands:
Dexter Axel Company
Tow Master Trailer Tires
Redneck Trailer
Lonestar Trailer Tires
For the best in supplies and parts, contact us at J & J Boat & Trailer Supply at 502-937-7178 or stop by today.